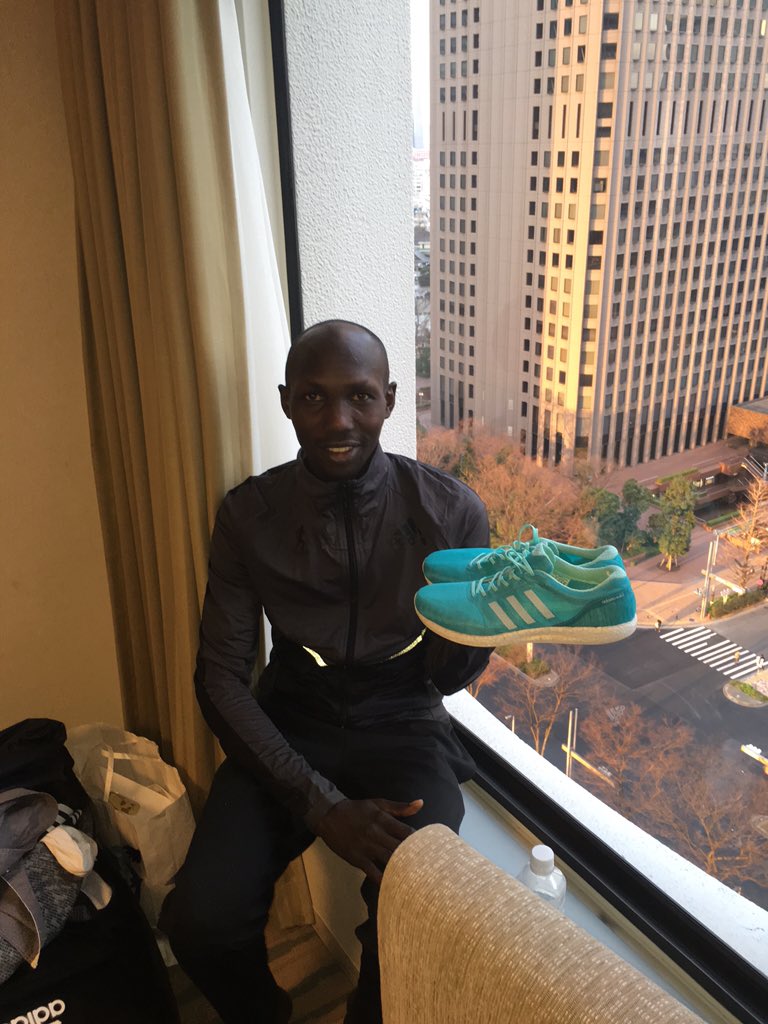 With Adidas announcing their newest product the Adizero Sub2 shoe makes the race to the Sub Two Marathon official. It is Nike with the Breaking2 vs Adizero Sub2 . Or is it Kipchoge for Nike vs Kipsang for Adidas? Kenyan vs Kenyan.
Tokyo Marathon
Adidas claims they have perfected the shoe that will take a runner to the finish line in less than two hours. A much lighter, still cushioned enough shoe to carry us for the 20,000 steps to the 26.2 mark. Kipsang will have a first shot at the record tomorrow Sunday 2/26/2017 in Tokyo. Will this day be Historic? We will have to wait and see!
Regardless the outcome of the Tokyo Marathon the shoe will become available to the rest of us mortals later this year.
Run fast
Takis